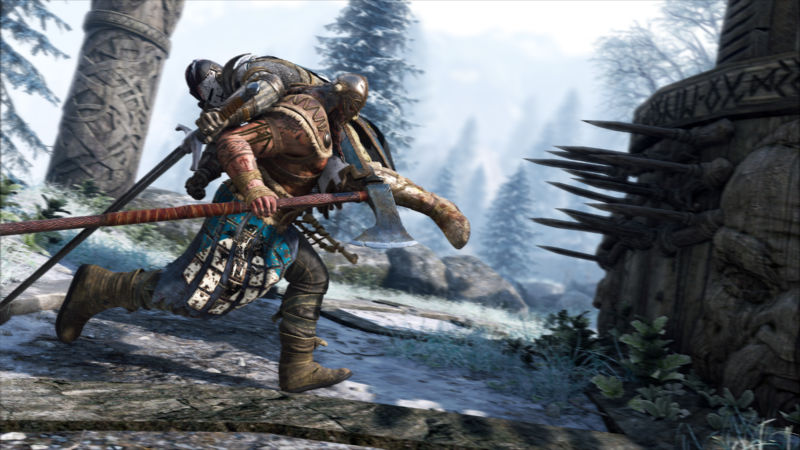 At this point in the evolving history of video-game economics, we're used to free-to-play games that make you pay exorbitant sums or grind for a ridiculous number of hours to unlock a bunch of digital trinkets. But Ubisoft's For Honor is the latest game to add a ridiculous number of paid and/or grindy unlockables on top of a pay-up-front games. It asks for over $730 or over 5,200 hours of gameplay to unlock everything.
The particular math here comes from Reddit user bystander007, who calculates that unlocking all the emotes, executions, effects, outfits, and ornaments for a single character in For Honor costs 91,500 in-game "Steel." That includes the most recent batch of emotes which cost a hefty 7,000 Steel each just for the benefit of taunting your opponent in a specific manner. To unlock everything for all 12 in-game heroes costs nearly 1.1 million Steel. That's roughly $732 (£610) in real money at the current best exchange rate of $100 (£83) for 150,000 Steel.
While you can also earn Steel for free during regular gameplay, earning enough to unlock everything in For Honor would take a good long while. Bystander007 estimates a dedicated player could earn about 23,500 Steel in a full week of insane, 16-hour daily grinds through Duel matches and regular Contract rewards. Even at that rate, it would take about 11 months (326 days) to earn that 1.1 million Steel to unlock everything. For players that can only play a couple of hours a day, the amount of grinding time needed is astronomical.
Powered by WPeMatico